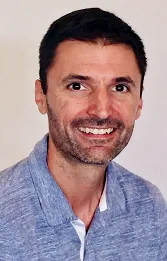 Dr. Justin Hill was an officer in the U.S. Army prior to earning his doctorate degree in Clinical Psychology from Suffolk University in Boston, Massachusetts in 2008. He completed his clinical pre-doctoral Internship and post-doctoral Fellowship training at the VA Boston hospital where he was a Fellow at Harvard Medical School and Boston University School of Medicine. He then held a staff position at the VA Boston Hospital where he was promoted to Clinical Director of the General Mental Health Clinic at VA Boston, Jamaica Plain campus, and Assistant Professor of Boston University School of Medicine. As Director of the clinic, he was responsible for the clinical and administrative duties of Nurses, Psychiatrists, Psychologists, and Social Workers as well as the treatment of hundreds of veterans and their families.
His clinical work included individual, group and couples therapy. He has successfully worked with clients from ages 18 thru 95, and his caseload was diverse with regard to gender, sexual orientation, race, ethnicity, and socioeconomic status. Dr. Hill has over ten years of experience treating many presentations, including anxiety, depression, bipolar disorder, PTSD, anger issues, maintaining sobriety, grief and bereavement, sleep difficulties, as well as existential concerns related to personal and professional topics. He uses scientifically supported, evidence-based practices such as Cognitive Behavioral Therapy (CBT), Acceptance and Commitment Therapy (ACT), and Integrative Behavioral Couple Therapy (IBCT) for couples.

Dr. Hill has experience teaching a graduate Psychology course in Group Psychotherapy as well as multiple undergraduate Psychology courses. He has also given lectures at multiple universities and VA hospitals on a range of mental health-related topics. Further, Dr. Hill has years of experience supervising the individual, group, and couples therapy work of Psychology Practicum, Internship, and Fellowship trainees as well as Psychiatry Residents and Social Work Interns.